INTRODUCTION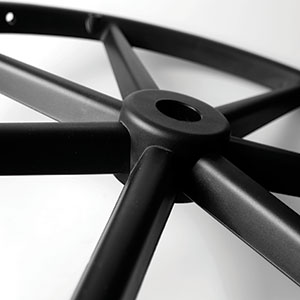 Polypropylene (PP) is a widely used, semi-crystalline material. It can be extensively compounded to provide a wide range of properties at a wide range of costs. In general, Polypropylene is a low temperature material with excellent chemical resistance.
4PROP® is the registered trade name for Polypropylene compounds produced by 4PLAS.
Many of our 4PROP® products are also available as high quality recycled materials offering considerable savings over prime and have similar properties and consistency. Long fibre reinforced materials in standard grades and custom compounds, ensure that 4PLAS can truly offer a complete range.
PROPERTIES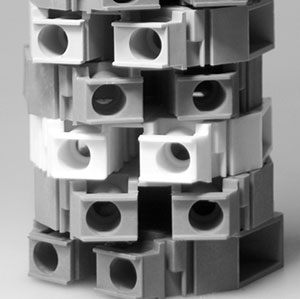 4PROP® compounds offer the following key properties:
Good impact resistance
Excellent chemical resistance
Good electrical properties
Low moisture absorption
Good surface finish
Cost effective performance
Good insulating properties
Excellent flow and processing properties
PRODUCTS
The 4PROP® Polypropylene standard range includes the following products:
Prime, industrial and recycled
Mineral filled
Glass reinforced

With the addition of a wide range of modifiers, stabilisers, speciality additives and customised colours, 4PROP® can be compounded as:

For individual grades or to search using a wide range of criteria please use our interactive material selector.
Our standard range is comprehensive, however should you not find what you are looking for within the data available on this website, we offer Custom Compounds to suit the requirements of specific applications.
If you would like advice on selecting suitable materials, or you cannot find what you are looking for, please contact us and one of our team will be pleased to assist you.
PACKAGING
4PROP® grades are supplied in pellet form and packed in moisture proof 25kg bags. Other forms of packaging such as octabins and big-bags are also available.
DRYING
4PROP® has low moisture absorption and under normal conditions can be processed straight from the bag.
However materials stored in open packs or containers should be dried at 80°C for a minimum of 2 hours.
PROCESSING
4PROP® compounds can be processed on all commercial injection moulding machinery.
It is necessary to have precise temperature control for processing Polypropylenes. The temperature of the nozzle is also very important in order to avoid thermal loss or overheating.
Reverse taper nozzles are recommended to prevent both drool and freezing. In general nozzle diameters should be 3 to 6mm.
For more information on this product, see our processing guides, troubleshooting guides and chemical resistance charts.
RECYCLING
Regrind levels up to 100% can be used depending on the application and requirements. However, for flame retardant grades a maximum 10% addition rate is recommended. Regrind should be free of contamination, should not be thermally degraded and must be dry as moulded, or be dried prior to reuse.
SAFETY
Under normal conditions 4PROP® is not a toxic or hazardous material. During processing preventative action should be taken to avoid direct contact with the polymer melt or inhalation of any gases produced. Processing temperatures above 300°C should be avoided. Detailed safety information can be found in our material safety data sheets (MSDS).